APPLICATION OF TORNADO ROOF VENTILATION SYSTEMS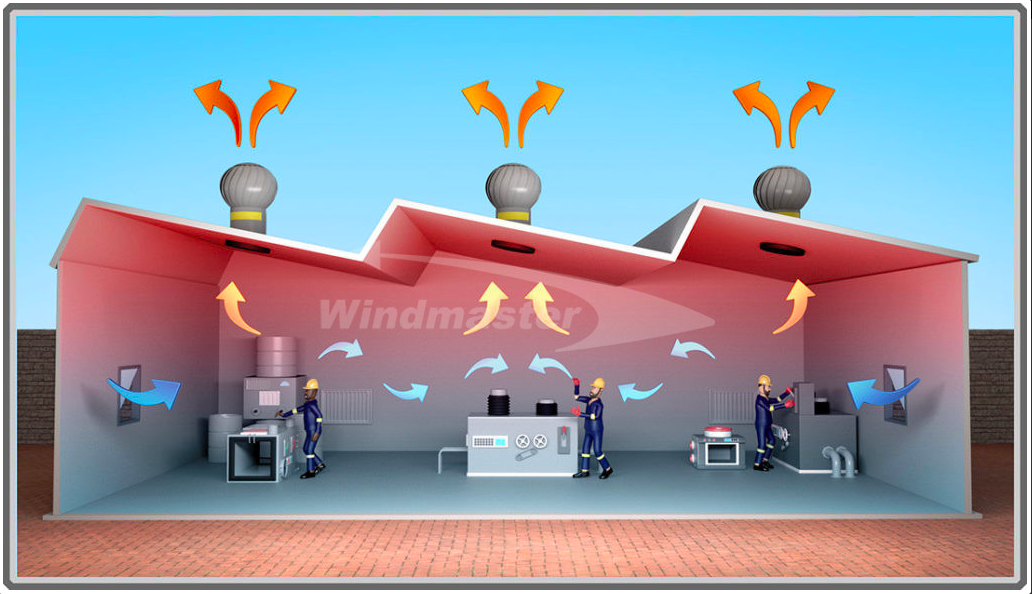 The rotating turbine action removes convected heat and increases currents of fresh air to flow within a building producing a substantial cooling effect on people and the environment in general.
BENEFITS OF INDUSTRIAL ROOF VENTILATION SYSTEMS:
Positive extraction removes heat, fumes, steam and dust.
Improves productivity.
Improves indoor air quality.
Water and bird proof.
Reduces structural damage.
Protects stored goods.
Human and environmentally friendly.
FEATURES OF INDUSTRIAL ROOF VENTILATION SYSTEMS:
5 Year guarantee.
Can be colour coated.
Adjustable pitch up to 45˚.
Dampers available for winter.
Silent, clean and effective.
Patented bearing system.
No maintenance and operating cost.